Tree_llion Project
Pledge by
Daterra Coffee
Planting 20 million trees to restore Brazilian biomes by 2030.
Type

Restoring & Growing, Enabling

This pledge will take place from

2020 to 2030

Location

Brazil
Pledge overview
Our planet is our home. Daterra is a coffee farm in Brazil, and our coffee production is already carbon negative. But we want to do more. We are committed to plant 20 million trees by 2030, to further increase our carbon sequestrations. Daterra will foster new forests through a positive web, partnering with municipalities, customers, suppliers and NGOs.
We want to prove that an agribusiness can be partner of the nature and part of the solution to climate change. If we have the privilege of having land to produce, we must give it back to nature and help restoring it.
Considering an average of 1,500 trees per hectare, the Tree_llion Project will cover an area equivalent to over 13,000 soccer fields.
Action Fronts: Production of seedlings of hundreds of Brazilian native trees, that will be planted and managed over 10 years to guarantee tree survival and actual CO2 sequestrations over time. To do that, Daterra will build those forests inside our farm areas, but to increase the projects reach and achieve the goal, we are also engaging employees, clients and stakeholders; engaging local communities, making partnerships with the Public Administration and making partnerships with other companies, NGO's and groups with similar working fronts.
Actions in this pledge
Restoring and growing trees and forest landscapes

Supporting actions

Reforestation

Re-establishment of forest through planting and/or deliberate seeding on land classified as forest, that has been degraded or where trees are unlikely to regenerate naturally

Agroforestry

Activities that establish and manage the integration of trees into agricultural landscapes, silvopastoral systems, farming in forests and along forest margins and tree-crop production

Watershed protection and erosion control

Establishment and enhancement of forests on very steep sloping land, along water courses, in areas that naturally flood and around critical water bodies

Urban tree planting

Planting and maintaining trees within urban areas

Other restoration and tree growing activities

Building wildlife corridors, inside the farm area, connecting all native and restored forests around the farm, so animals can circulate, feed and match.

Restoring & Growing

Trees

20 million

Enabling activities for trees and forest landscapes

Supporting actions

Nursery and seedling development

Establish tree nurseries, including actions such as identification and collection of seeds and/or growing seedlings

Sustainable forest management

Activities that support the stewardship and use of forests (including by local communities and indigenous peoples), to maintain their biological diversity, productivity, and regeneration capacity, as well as their potential to fulfil relevant ecological economic and social functions

Community mobilisation

Community mobilisation and engagement activities for conservation, restoration and reforestation, including enabling systems of community governance, etc.

Youth engagement

Engagement of young people and/or youth networks to catalyse a restoration generation

Enabling
Our ecologically and socially responsible approach
Our internal plantings have always been and will continue to be carried out respecting local characteristics of the ecosystem we are located, respecting its identity and helping to restore its original species. Daterra has already planted over 600,000 native trees in our farmlands throughout our history. The external plantings will not be done FOR the community, but WITH the community and partners, always building and structuring actions together, respecting the diversity in nature and humans in each action.
The trees planted at Daterra should always respect the ecosystems where we are planting those trees. The species that are planted are catalogued species for that specific area and is audited yearly by third-party organizations such as the Rainforest Alliance Certification and UTZ Kapeh Certification. For all actions taking place in urban areas, as a protocol, public administration is involved, so that all planting actions are taken in consideration with the national and local laws and respond to the needs of the local community.
Our results tracking
In order to keep track of the results of the Tree_llion Project the following indicators will be used:
- Meteorological stations that already exist around the farm area will collect information on climate, rainfall and temperature;
- Workers are trained to point-out every time wild animals are seen at the farm on, official animal sighting books. Over time we will be able to measure the occurrence of certain species;
- Soil is tested frequently at the farm in labs for microbiological biodiversity assessments, fertility and organic matter assessments;
- CO2 assessments will be updated yearly, so we can follow up our carbon emissions, sequestrations, and also the size of our carbon stock in already existing and new forests, as well as the CO2 stocks in the soil.
Ecological metrics
Average temperature, average rainfall, amount of biodiversity, carbon footprint, Soil microbiological activity, monitoring carbon stocks in the soil, monitoring carbon stocks on forests and restored areas.
Our system of accreditation
To monitor and verify our CO2 sequestration goals, Daterra has just updated its carbon footprint assessment with Imaflora Institute in Brazil. The plan is to implement a control dashboard, as well as updating the CO2 assessment yearly, and use that information to monitor our carbon emission reductions, as well as the CO2 sequestrations increase as the project develops.
Our partners
Consórcio Cerrado das Águas, Kanematsu Coporation, Morinaga Milk Industry, Notes Coffee Roasters and Bars and The Barn Coffee Roasters.
Our locations
We are working at locations across Brazil.
The Cerrado ecosystem in Brazil is on the top of our list. This is the ecosystems where our farms are located and is highly endangered at the moment. We want to help regenerating it.
The Tree_llion Project is open to take action and contribute to the regeneration of other ecosystems across Brazil too, through partnership with other institutions in other areas of the country.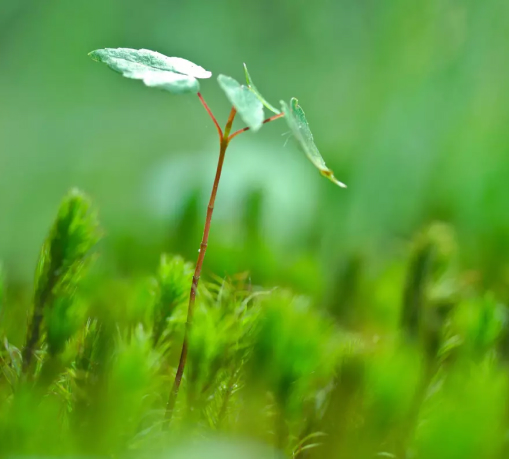 Our implementation progress
Pledge implementation progress reporting is managed in collaboration with IUCN's Restoration Barometer, and is required annually from the year following pledge publication.
with partial supporting documentation