HP Sustainable Forests Collaborative
Pledge by
HP Inc.
2,000,000 trees planted and 200,000 acres conserved and restored
Type

Conserving, Restoring & Growing, Enabling

This pledge will take place from

2020 to 2030

Location

Brazil, China, Indonesia and more
Pledge overview
HP is committed to protecting, restoring and promoting sustainable forests. Today, all HP branded paper is deforestation-free, and are on track to achieve this with all paper-based product packaging being derived from certified sustainable and recycled sources by 2020, with a preference for virgin fiber from FSC-certified sources. In March 2019 we announced forest positive vision for HP Printing. HP's forest positive initiatives will go beyond existing HP sustainable fiber sourcing programs, including NGO partnerships targeted to protect forests, improve responsible forest management at scale and help develop Science Based Targets (SBT) for for forests.
In November 2019 HP has launched the HP Sustainable Forest Collaborative, and those efforts have inspired the Arbor Day Foundation, Chenming Paper, Domtar and New Leaf Paper to join the collaborative and accelerate efforts on forest restoration. The HP Sustainable Forest Collaborative is also supported by Forest Stewardship Council (FSC) and International Paper. The cross-industry collaboration will demonstrate scientific and commercially viable approaches to keeping working forest ecosystems healthy. Together, HP and the collaborative members seek others to join the movement of growing forests and biodiversity for future generations.
In addition, HP is also contributing $1 million to World Wildlife Fund for Nature (WWF) towards developing science-based guidance related to three issues central to sustaining the world's forests: the quantity and quality of forests needed in key regions to ensure the forests can support people and nature - contributing to a larger global Science-Based Targets Network initiatives; actions companies can take to keep those forests thriving; and how companies can better estimate the climate, water and other nature-related co-benefits of their actions.
Specifically, HP announced a leadership action to help restore, protect and improve the management of forests, starting with nearly 200,000 acres in Brazil and China, an area equal to the size of New York City. The new $11 million initiative, led by WWF, began in November 2019. The two major forest restoration and management projects mark the first within the implementation of HP's forest positive vision. We have been working with Arbor Day Foundation to plant 1 million trees by the end of 2020, and have recently extended this to 1 million additional trees to be planted by end of 2021, also with Eden Reforestation. We also have a pilot program with Conservation International in Brazil with a focus on local emphasis for the farming community to driving lasting sustainable impact.
Actions in this pledge
Conserving trees and forest landscapes

Supporting actions

Permanent conservation

Secure a forest through acquisition or legal agreement to avoid planned or unplanned deforestation or degradation, and/or ensure permanent conservation of land

Conservation support activities

Support the operating costs and activities of existing conservation areas, including advocacy for conservation policy

Additional details

1. Transition to responsible management 220,000 acres of forests in China by 2025. This will lead to increased resilience and improved ecosystem services that these forests provide to nature and people. Small holders and forest farmland managers sign agreements to improve forest management for defined periods of time. As part of implementation of responsible forest management practices owners identify High Conservation Value areas in these forests in cooperation with local forest experts.
The supply of forest fiber within China is low and has been declining for decades. Due to low supply, China imports about 50% of its wood. Much of the imported wood comes from countries that have significant deforestation issues. HP-WWF project will improve the availability of sustainably sourced fiber within China's borders and relieve pressure on forest resources in nearby countries.

2. We fund the development of science-based guidance on issues central to sustaining world's forests by helping determine the quantity and quality of forests in key regions. Data obtained in the course of this project contributes to larger global science-based targets (SBT) for forests initiative. SBT tools will help companies better estimate the climate, water and other nature-related co-benefits of their actions.

3. HP Contributes to One Simple Action digital marketplace initiative by FSC-US.

Conserving

Land area

200,000 acres

Restoring and growing trees and forest landscapes

Supporting actions

Reforestation

Re-establishment of forest through planting and/or deliberate seeding on land classified as forest, that has been degraded or where trees are unlikely to regenerate naturally

Agroforestry

Activities that establish and manage the integration of trees into agricultural landscapes, silvopastoral systems, farming in forests and along forest margins and tree-crop production

Mangrove restoration

Establishment or enhancement of mangroves along coastal areas and in estuaries

Watershed protection and erosion control

Establishment and enhancement of forests on very steep sloping land, along water courses, in areas that naturally flood and around critical water bodies

Additional details

1. HP and WWF will restore 1,200 acres of lands in Brazil's Atlantic forest by 2025 with the focus on connectivity for biodiversity, riparian ecosystems restoration, and recharging headwaters and aquifers areas. Key 2021 milestones:
1.1 In 2021 strengthen governance and convene a multi-stakeholder dialogue for Brazilian Forest Code Compliance and forest landscape restoration in Sierra do Mar, Upper Parana, Paraiba do Sul river basin, and Mogi Guacu river basin (the latter in cooperation with HP supply chain partners)
1.2 In 2021, multi-scale monitoring protocol in place (landscape scale impact indicators monitored annually 2021-2024)
1.3 Increase network of local partners, institutional and local implementers
1.4 Monitoring implementation in collaboration with ESALQ/University of Sao Paulo (Newfor Project): capacity building and innovative technique

2. Contribute to the restoration of 25 hectares of wild elephant habitat in Yunnan, China

3. Contribute to mangroves restoration in Indonesia with Arbor Day Foundation

Restoring & Growing

Trees

2 million

Enabling activities for trees and forest landscapes

Supporting actions

Nursery and seedling development

Establish tree nurseries, including actions such as identification and collection of seeds and/or growing seedlings

Sustainable forest management

Activities that support the stewardship and use of forests (including by local communities and indigenous peoples), to maintain their biological diversity, productivity, and regeneration capacity, as well as their potential to fulfil relevant ecological economic and social functions

Market development for sustainable forest products

Activities that create markets and demand for ecologically and socially responsible timber and non-timber forest and agroforestry products, e.g. capacity-building for the harvesting and processing of agroforestry products, forest certification standards, etc.

Education and capacity building

Forest / tree species conservation and restoration education programmes, targeted educational and behaviour change campaigns, training and capacity building, including promotion of local and traditional knowledge and practices

Data collection, management and technological tools

Activities that provide data and/or technological tools to support conservation and restoration (e.g. monitoring etc.)

Additional details

1. Seedlings are sourced through collaborations with local native species growing organizations. For example, with Copaiba in Mogi Guacu (Brazil).

Ongoing activities:
2. Sustainable Forest Management: HP has committed to improve responsible management of plantation forests in China to improve their biodiversity and resilience and to improve the situation of availability of sustainably sourced fiber within the country. Aim to complete in 2024.

3. Monitoring: HP-WWF team is collaborating with local University in Sao Paulo to improve novel monitoring protocol and to build capacity. To be completed in 2022.

4. HP has invested in the development of place-based spatial tool to help companies determine where their investments are needed most and would provide best returns in terms of ecosystem well-being and its benefits to be completed in 2022.

Enabling
Our results tracking
Ecological metrics
Fresh water, biodiversity, carbon sequestration
Social metrics
Number of smallholders involved in or affected by HP for WWF projects
Our system of accreditation
Activities performed in the frame of carbon neutral work are verified by third parties (Verra, Gold Standard, etc). Example: Rimba Raya mangrove restoration efforts in Indonesia. Activities in Brazil and China have been developed in coordination with multiple third parties such as WWF and local authorities, grassroot organization, academia and other players that hold each other accountable. Tree planting activities carried out by Arbor Day Foundation are certified in accordance with rules and standard of a project-developing party such as the US Fish and Wildlife Service, for example.
Our partners
World Wildlife Fund (WWF), Arbor Day Foundation (ADF), Conservation International (CI), Eden Reforestation, International Paper, Forest Stewardship Council (FSC), Domtar, Chenming, New Leaf Paper and more.
Our locations
We are working at locations across Brazil, China, Indonesia, Ireland, and United States of America (USA).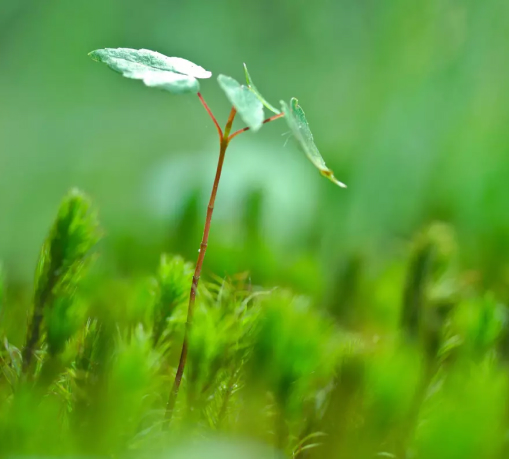 Our implementation progress
Pledge implementation progress reporting is managed in collaboration with IUCN's Restoration Barometer, and is required annually from the year following pledge publication.
with partial supporting documentation