Forest Positive by 2025
Pledge by
Brambles Limited
The sustainable growth of two trees for every tree we use.
Type

Restoring & Growing, Enabling

This pledge will take place from

2020 to 2025
Pledge overview
As a pioneer of the sharing economy, Brambles is one of the world's most sustainable logistics businesses. We're transforming how we get products to people by pioneering truly regenerative supply chains. Our circular business model facilitates the 'share and reuse' of the world's largest pool of reusable pallets and containers. This enables Brambles to serve its customers while minimising the impact on the environment and improving the efficiency and safety of supply chains around the world. In a resource-constrained world, circular business models like those operated by Brambles are recognised as a practical business solution enabling the world to trade more responsibly. By replenishing what it extracts and providing its products via a service, Brambles helps reduce both the constant pressure on natural resources and the waste production typical of conventional linear business models.
Brambles is working to help create a nature-positive economy with re-use, resilience and regeneration at its core. It's how we can create more natural and social value than we take while bringing emissions down to zero as soon as possible. We're setting the ambition to pioneer truly regenerative supply chains. It means breaking the link between consumption and harm to the environment and society. And it means moving from degenerative systems that waste resources to regenerative models that restore nature and strengthen society; In other words, putting back in more than we take from the world. By reaching zero impact and beyond, we'll be the company delivering the supply chains the world needs for the future.
Brambles' commitment to be nature-positive is directly related to the regenerative concept: it means going beyond 'zero' impact - restoring forests (beyond zero deforestation), going beyond zero waste, ultimately becoming a regenerative, nature-positive business. Brambles' vision is to amplify our impact in sustainable forestry supply chains while expanding forest habitats increasing carbon sequestration and supporting biodiversity. This means that, by 2025, for every tree Brambles needs, we will enable the sustainable growth of two trees, creating a positive impact.
Actions in this pledge
Restoring and growing trees and forest landscapes

Supporting actions

Reforestation

Re-establishment of forest through planting and/or deliberate seeding on land classified as forest, that has been degraded or where trees are unlikely to regenerate naturally

Agroforestry

Activities that establish and manage the integration of trees into agricultural landscapes, silvopastoral systems, farming in forests and along forest margins and tree-crop production

Additional details

Restoring the world's forests to near pre-industrial levels will help meet the 2015 Paris Climate Agreement. So, by 2025, we'll grow two trees for every one we use for our pallets, adding millions of new trees by 2025. One tree is planted through our current certification programmes, and the other tree will be for the planet and its people. We will partner with forestry organisations to assess large-scale planting projects with an aim to increase biodiversity and generate carbon offsets.

Restoring & Growing

Enabling activities for trees and forest landscapes

Supporting actions

Sustainable forest management

Activities that support the stewardship and use of forests (including by local communities and indigenous peoples), to maintain their biological diversity, productivity, and regeneration capacity, as well as their potential to fulfil relevant ecological economic and social functions

Market development for sustainable forest products

Activities that create markets and demand for ecologically and socially responsible timber and non-timber forest and agroforestry products, e.g. capacity-building for the harvesting and processing of agroforestry products, forest certification standards, etc.

Additional details

Brambles has achieved its 2020 goal to purchase 100% of our wood from certified sources. As at 30 June 2021, 62.7% of our wood was Chain-of-Custody (CoC) certified. Brambles has committed to a regenerative supply chain, and our forest positive actions are already present in 15 countries. We will ensure 100% sustainable sourcing of timber indefinitely, and enable the transformation of more forestry markets to CoC certification.

Enabling
Our ecologically and socially responsible approach
Each year we will engage KPMG Limited to provide limited assurance on ourperformance to this target.
Certified source: Includes forests that are managed under the globally recognised standards of the Forest Stewardship Council (FSC®)(FSC-C104794) and the Programme for the Endorsement of Forest Certification (PEFC™)(PEFC/07-32-233). Both standards prevent deforestation and include controls to protect biodiversity and human rights. Chain of Custody (CoC) Certification is available under both the FSC® and PEFC™ standards and guarantees wood is sourced from certified forest resources through defined points in the value chain. It demonstrates that each step of the supply chain is closely monitored through independent certification bodies. CoC is not available in all the regions where Brambles operates however, Brambles aims to influence the uptake of this standard to improve transparency along the forestry products supply chain.
Due diligence (DD): Brambles' DD process is used in the few regions where certification is not currently available and/or in regions considered high risk. DD involves a 24-step investigation to verify that the wood purchased complies with our strict sourcing policy.
Our system of accreditation
Each year we will engage KPMG Limited to provide limited assurance on our performance to this target.
Our partners
Landcare Australia; Arbor Day Foundation; Natural Capital Partners; Trees Canada.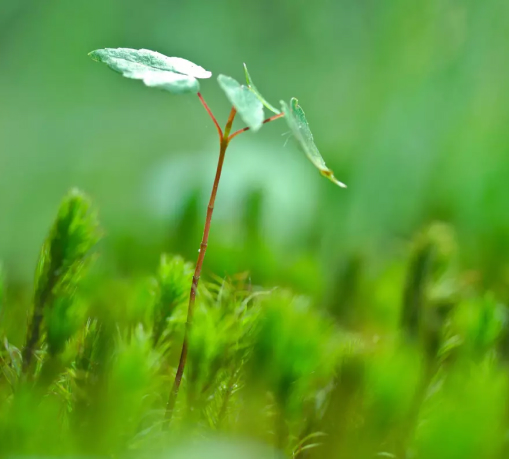 Our implementation progress
Pledge implementation progress reporting is managed in collaboration with IUCN's Restoration Barometer, and is required annually from the year following pledge publication.
with partial supporting documentation