AZ Forest: Our Reforestation Initiative
Pledge by
AstraZeneca
200 million trees to be planted globally by 2030
Type

Restoring & Growing, Enabling

This pledge will take place from

2020 to 2030

Location

Australia, Brazil, Ghana and more
Pledge overview
AZ Forest is a global initiative to plant and steward 200 million trees worldwide by 2030. The initiative supports 1t.org, the World Economic Forum's Trillion Trees platform. AZ Forest is part of AstraZeneca's Ambition Zero Carbon strategy to address climate change. In addition to mitigating the effects of climate change, AZ Forest aims to restore nature and biodiversity, whilst building ecological and community resilience. Our reforestation projects are co-designed with planting experts, local communities and governments to deliver natural forest restoration and agroforestry, and maximise co-benefits, including:
• Supporting sustainable livelihoods
• Building local climate resilience
• Reducing the risk of natural disasters, such as floods and landslides
• Supporting a healthy water cycle by increasing flows in the dry season and reducing flooding in heavy rainfall
• Fostering biodiversity
• Supporting disease prevention by:
o reducing air pollution, leading to improved air quality
o cooling the environment by providing shade from the sun, helping manage surface and air temperatures
• Helping increase physical activity in the local community through additional green space
Actions in this pledge
Restoring and growing trees and forest landscapes

Supporting actions

Assisted natural regeneration

Actions that support natural regeneration without tree planting, such as Farmer Managed Natural Regeneration, forest soil remediation, exotic species control, disease prevention, and wildfire protection

Reforestation

Re-establishment of forest through planting and/or deliberate seeding on land classified as forest, that has been degraded or where trees are unlikely to regenerate naturally

Agroforestry

Activities that establish and manage the integration of trees into agricultural landscapes, silvopastoral systems, farming in forests and along forest margins and tree-crop production

Watershed protection and erosion control

Establishment and enhancement of forests on very steep sloping land, along water courses, in areas that naturally flood and around critical water bodies

Other restoration and tree growing activities

AZ Forest opportunities and broader nature-based solutions are still being explored and may extend to include mangrove restoration and urban tree planting in the future.

Additional details

The expansion of AZ Forest in 2023 and commitment to plant and maintain 200 million trees by 2030 included new or expanded projects across Africa, Asia and South America.
• Brazil
A 30-year AZ Forest partnership with Biofílica Ambipar and Instituto de Pesquisas Ecológicas (IPE) called "Corridors for Life" will plant 12 million trees in the Atlantic Forest, with over 100 native species planned in each project area. Creating ecological corridors between fragmented pockets of forests in the west of São Paulo state, this programme will build an important habitat for vulnerable and endangered species.
• India
A 30-year AZ Forest partnership with Earthbanc and local implementation partners in the state of Meghalaya in north-east India will plant an estimated 64 million trees, focusing on a diverse mix of species. The project is expected to be the largest of the CBA's "Living Labs for Nature, People and Planet". It will restore nature in this degraded biodiversity hotspot while supporting farming livelihoods.
• Ghana
An expansion of the existing AZ Forest programme in Ghana with the CBA, New Generation Plantation Technical Assistance (NGPTA) and other partners will see an additional 2.2 million trees planted, bringing the total targeted number of surviving trees to 4.7 million, and restoring 8,000 hectares of degraded areas in the Atebubu-Amantin and Sene West districts of central Ghana. This community-led programme, part of the network of "Living Labs", seeks to boost forest restoration, agroforestry, biodiversity and nature-based business models for small-holder farmers.
• Rwanda
AstraZeneca has provided funding for the pilot phase of an agroforestry project with smallholder farmers to help accelerate the development of a new 30-year project in partnership with the Albertine Rift Conservation Society (ARCOS) and Reforest'Action. The project will plant more than 5.8 million trees, with a focus on agroforestry and agricultural land management which will benefit local communities and improve livelihoods. With the aim to be another "Living Lab", the "MuLaKiLa" project will help more than 30,000 farming households in what is one of the largest forest restoration initiatives in Rwanda.
• Vietnam
AstraZeneca has committed to planting 22 million trees across 30,500 hectares to restore Vietnam's forests and landscapes. This investment will allow biodiversity to flourish, provide sustainable livelihoods for an estimated 17,000 small-holder farmers, improve diets and nutrition, and conserve soil and water.

As part of AstraZeneca's initial commitment to planting 50 million trees by the end of 2025, over 10.5 million trees including over 300 species were planted by the end of 2022.
• Australia
In partnership with Greening Australia and One Tree Planted, more than four million trees have been planted (total programme of 25 million), including 260 native tree species, supporting vulnerable and endangered wildlife species.
• Indonesia
In partnership with One Tree Planted and Trees4Trees, more than three million trees have been planted (total programme of 10 million), with over 13,000 farmers opting into agroforestry activities in 2022.
• Ghana
Over one million trees have been planted out of an initial commitment to plant three million surviving trees, driving ecological and community resilience through the community-led "Living Lab" project in partnership with CBA.
• France
AstraZeneca has replanted 450 rare oak trees lost in the devastating storms of 1990 and 1999 at the Palace of Versailles. The oak trees provide a natural habitat for butterflies, birds, fungi and mammals, promoting biodiversity and bringing life back to the iconic gardens of Versailles.
• UK
More than 470,000 trees have been planted (total programme of >1 million trees) in Scotland and England with Forestry England and Borders Forest Trust Scotland, to create high-quality woodland areas that provide additional green space in support of physical and mental wellbeing.
• US
More than 100,000 trees have been planted to date (total programme of 1 million trees), restoring more than 100 kilometres of riverside woodlands in partnership with the National Fish and Wildlife Foundation (NFWF).

Restoring & Growing

Trees

200 million surviving by 2030

Enabling activities for trees and forest landscapes

Supporting actions

Nursery and seedling development

Establish tree nurseries, including actions such as identification and collection of seeds and/or growing seedlings

Sustainable forest management

Activities that support the stewardship and use of forests (including by local communities and indigenous peoples), to maintain their biological diversity, productivity, and regeneration capacity, as well as their potential to fulfil relevant ecological economic and social functions

Market development for sustainable forest products

Activities that create markets and demand for ecologically and socially responsible timber and non-timber forest and agroforestry products, e.g. capacity-building for the harvesting and processing of agroforestry products, forest certification standards, etc.

Education and capacity building

Forest / tree species conservation and restoration education programmes, targeted educational and behaviour change campaigns, training and capacity building, including promotion of local and traditional knowledge and practices

Community mobilisation

Community mobilisation and engagement activities for conservation, restoration and reforestation, including enabling systems of community governance, etc.

Youth engagement

Engagement of young people and/or youth networks to catalyse a restoration generation

Data collection, management and technological tools

Activities that provide data and/or technological tools to support conservation and restoration (e.g. monitoring etc.)

Financial innovation

Activities that create additional financial opportunities and incentives for conservation, restoration and reforestation (e.g. blended financing vehicles, etc.)

Additional details

AZ Forest is enabling large scale restoration, and we aim to demonstrate the social, economic and environmental benefits of forest landscape regeneration. Establishing tree nurseries, including the collection of genetically diverse seedstock and growing locally appropriate seedlings are key activities underpinning our reforestation activities.
We are actively working with communities, landholders and planting partners to support activities that ensure the long-term stewardship and use of forests; this includes developing forest systems that are ecologically and economically resilient by:
(i) integrating local tradition knowledge and approaches with science-led best practice and new technologies
(ii) developing diverse agroforestry systems which will increase food security and community resilience whilst creating diverse habitats,
(iii) supporting innovative bio-based value chains, and
(iv) providing regeneration focused training, skills and employment opportunities.
We are supporting technological innovation in remote sensing, utilising drone and satellite imagery, and deploying remote monitoring tools such as eDNA and bioacoustics to track ecosystem changes.

Enabling
Our ecologically and socially responsible approach
We ensure that ecological and social issues are integrated into our projects at the design stage. We also have a series of guiding principles that we follow (described later in this pledge). We ensure our we work only with expert planting partners who have the experience and skills to ensure these guidelines are adhered to.
Human rights risks are also assessed at the project design stage, and where appropriate, monitoring and reporting frameworks are established to assure that the activities of all participants in the project are carried out in fair and lawful ways, and processes are in place to ensure any community concerns or grievances are taken seriously.
Alongside specialists from the European Forest Institute, we developed the Circular Bioeconomy Alliance Principles for Regenerative Landscapes, published in 2023. From 2023, all projects will be developed in line with, and independently assessed against, these principles.
Our AZ Forest Guiding Principles provide a baseline for project design and ensure a consistent approach to tree planting that follows the science to create forests which will thrive for the long-term and maximise co-benefits. AZ Forest's Guiding Principles include:
i. Involving local people in the project area (farmers, landowners, local communities) and ensuring common goals are developed.
ii. Monitoring all large-scale projects for at least ten years to ensure survival, and monitoring smaller local tree projects for at least three years to ensure seedlings become established.
iii. Selecting diverse, locally appropriate tree species to maximise climate resilience, biodiversity benefits and reduce risks from pests and diseases.
iv. Assessing potential projects risks, developing a mitigation plan and ensuring there is a long-term strategy to protect the area and trees.
v. Considering land ownership and ensuring project objectives are appropriate to the local socioeconomic context. AZ will not purchase land for reforestation.
vi. Ensuring projects have positive net social, economic and environmental benefits, and ensuring any potential negative impacts are assessed and mitigated.
vii. Working within local and national regulations, and where possible complementing policy goals and initiatives.
viii. Monitoring and reporting metrics from AZ Forest projects, including number of trees planted, number of surviving trees, species planted, and community and biodiversity impacts.
In addition to our AZ Forest Guiding Principles, extensive due diligence is carried out on the to ensure projects manage the risks and opportunities relevant to the local context. As our projects have increased in scale and ambition, our due diligence and quality assessments have evolved.
We have partnered with European Forest Institute and the Circular Bioeconomy Alliance to develop the CBA Principles for Regenerative Landscapes, a framework to create interdependent landscapes and circular bioeconomy value chains that are sustainable, resilient, and locally appropriate.
This framework has been adopted by the CBA for its "Living Labs for Nature, People and Planet" and will be used across its global network of landscape restoration projects.
Our new projects in Brazil, India and our project in Ghana have been developed in line with the CBA Principles, and have undergone a robust science-based third-party assessment to ensure alignment. All future projects will be aligned to these Principles, and we aim to assess the alignment of existing AZ Forest projects.
Read CBA Principles for Regenerative Landscapes.
Our results tracking
Ecological metrics
All projects will have annual reports from after the trees are planted until the end of the contract/ monitoring period. The annual reports will highlight challenges, risks and opportunities, and metrics, including:
(i) Number of trees planted
(ii) Number of trees surviving
(iii) Hectares of forest habitat restored
(iv) Number of trees produced in the nurseries
(v) Increases in target species and associated biodiversity monitoring impacts
(vi) Water restoration impacts (for example, sedimentation in the rivers)
(vii) Increase of carbon stock in the landscape (Tonnes CO2e)
We will also be commissioning independent scientific assessments to research the impacts our restoration has on biodiversity and ecosystem recovery, and we will employ innovative tools such as eDNA and bioacoustics.
Social metrics
Social metrics include:
(i) number of volunteers involved,
(ii) number of farming families engaged in the project
(iii) Number of jobs created
(iv) number of local people trained in new skills,
(v) number of jobs created directly through this project,
(vi) smallholder forestry in terms of crop production, business management marketing their produce.
(vii) additional socioeconomic impact metrics as they arise
Our system of accreditation
AZ Forest will be subject to independent third-party verification on an annual basis.. This will ensure that we will have independent assurance of progress towards our goal to plant and maintain 200m trees by 2030. Planting initiatives where carbon credits will be generated will be subject to additional independent third party verification against the relevant carbon standard.
Our partners
Partners include: Africa Plantation for Sustainable Development (APSD); Albertine Rift Conservation Society (ARCOS); Biofílica Ambipar; Borders Trust Scotland; Circular Bioeconomy Alliance (CBA); Earthbanc; European Forest Institute; Forestry England; Global Evergreening Alliance; Greening Australia; Instituto de Pesquisas Ecológicas (IPE); National Fish and Wildlife Foundation (NFWF); Nature & Development Foundation; New Generation Plantation Technical Assistance (NGPTA); One Tree Planted; Reforest'Action
Our locations
We are working at locations across Australia, Brazil, Ghana, India, Indonesia, Rwanda, United Kingdom (UK), United States of America (USA), and Vietnam.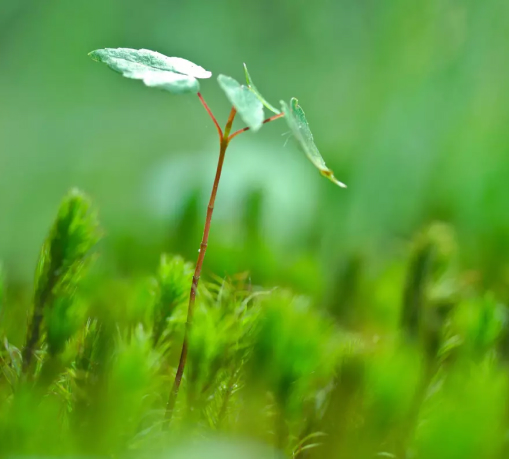 Our implementation progress
Pledge implementation progress reporting is managed in collaboration with IUCN's Restoration Barometer, and is required annually from the year following pledge publication.
with partial supporting documentation