50 Million Trees in Underserved Communities Globally by 2030
Pledge by
UPS
UPS to Plant 50 Million Trees by 2030, Promoting Well-Being in Low-Income & Underserved Communities Globally
Type

Restoring & Growing, Enabling

This pledge will take place from

2020 to 2030

Location

Argentina, Australia, Austria and more
Pledge overview
The UPS Foundation is moving our world forward by delivering what matters. Our focused approach combines our philanthropy with UPS's global network and the expertise of our people to deliver HELP – Health & Humanitarian Relief, Equity & Economic Empowerment, Local Community Engagement, and Planet Protection – where it's needed.
Inspired by the passion of UPS volunteers, The UPS Foundation has collaborated with leading environmental partners to plant 15 million trees in 66 countries across six continents by 2020.
Now we're expanding our work by joining the 1t.org effort: UPS pledges to plant an additional 35 million trees between 2020 and 2030 in alignment with the United Nation's Sustainable Development Goal (SDG) reporting period, and reach 50 million trees. Our global commitment will prioritize planting trees in low-income and underserved communities in cities and developing regions worldwide.
With their ability to absorb carbon, slow erosion, and improve soil and water quality, trees are one of our most powerful tools to address climate change and restore our natural environments. But planting trees can also have a profound impact on our individual lives and communities. Through our work, we're creating jobs and skill-building opportunities, helping farmers grow more crops, promoting better health in cities, and creating spaces for communities to come together.
Our ambition isn't just to plant trees – it's to change the relationship that humans have with the environment and each other for the better. As we train thousands of people each year in tree planting, soil regeneration, sustainable agricultural practices, and community engagement, we create a powerful network of advocates that have an impact beyond the trees we planted together.
Actions in this pledge
Restoring and growing trees and forest landscapes

Supporting actions

Reforestation

Re-establishment of forest through planting and/or deliberate seeding on land classified as forest, that has been degraded or where trees are unlikely to regenerate naturally

Agroforestry

Activities that establish and manage the integration of trees into agricultural landscapes, silvopastoral systems, farming in forests and along forest margins and tree-crop production

Mangrove restoration

Establishment or enhancement of mangroves along coastal areas and in estuaries

Watershed protection and erosion control

Establishment and enhancement of forests on very steep sloping land, along water courses, in areas that naturally flood and around critical water bodies

Urban tree planting

Planting and maintaining trees within urban areas

Additional details

The UPS Foundation's global work is always informed by local needs, whether it's our reforesting effort to support endangered ecosystems in the southeast United States, or our work to improve soil quality and train farmers in conservation agriculture in southern Mexico. Our efforts are wide-ranging and vary by year, dependent on the expressed needs of each community we serve and the guidance of our expert partners. The UPS Foundation tracks all efforts internally on an annual basis.

Restoring & Growing

Trees

35 million

Enabling activities for trees and forest landscapes

Supporting actions

Nursery and seedling development

Establish tree nurseries, including actions such as identification and collection of seeds and/or growing seedlings

Sustainable forest management

Activities that support the stewardship and use of forests (including by local communities and indigenous peoples), to maintain their biological diversity, productivity, and regeneration capacity, as well as their potential to fulfil relevant ecological economic and social functions

Education and capacity building

Forest / tree species conservation and restoration education programmes, targeted educational and behaviour change campaigns, training and capacity building, including promotion of local and traditional knowledge and practices

Community mobilisation

Community mobilisation and engagement activities for conservation, restoration and reforestation, including enabling systems of community governance, etc.

Youth engagement

Engagement of young people and/or youth networks to catalyse a restoration generation

Land, community rights & enabling institutional frameworks

Activities that support land rights, resolve land tenure conflicts, support indigenous people's rights, and other institutional and policy measures that support and facilitate conservation and restoration

Data collection, management and technological tools

Activities that provide data and/or technological tools to support conservation and restoration (e.g. monitoring etc.)

Additional details

In addition to planting trees for environmental stewardship, The UPS Foundation empowers the communities we serve via employment opportunities, environmental and agricultural education, mentorship, skill-building activities, training in air quality monitoring, and community-building in cities. The UPS Foundation requires our tree planting partners to report trees planted and lives impacted via annual impact reports.

Enabling
Our ecologically and socially responsible approach
The UPS Foundation and our implementing partners adhere to ecologically-responsible, climate-informed, and socially responsible tree selection and planting, including by restoring threatened species, planting native species and trees that yield food, and positioning local organizations and individuals to lead many aspects of tree planting and care (including through paid job opportunities).
Our results tracking
Tracking and reporting will be managed by individual partner organizations and aggregated for 1t.org by The UPS Foundation.
Ecological metrics
Clean water, soil, and air, plant and wildlife biodiversity, soil stabilization and regeneration, reforestation, improved habitats for native and migratory wildlife populations, trainings in water-saving methods delivered.
Social metrics
Lives impacted by economic benefits, jobs, improved livelihoods, health, skill-buildings and trainings in sustainable livelihoods delivered to local communities, scientific advancements and research enabled by investment (e.g. Green Heart Project re: investigating potential human health benefits of urban greening), agroforestry and sustainable farming trainings and workshops delivered (e.g. Forest Garden Approach), policy changes or bylaws protecting ecosystems, support of indigenous communities, contribution to UN SDGs.
Our system of accreditation
The UPS Foundation receives annual impact reports from our partner organizations. These reports are compiled and verified by an internal audit process as well as by an external third-party to ensure we are using best practices for tracking methods.
Our partners
The Nature Conservancy, Arbor Day Foundation, EARTHDAY.ORG, National Park Foundation, World Wildlife Fund, Keep America Beautiful, the Student Conservation Association, and local community partners.
Our locations
We are working at locations across Argentina, Australia, Austria, Brazil, Canada, Chile, China, Costa Rica, Czechia, Egypt, Ethiopia, Germany, Haiti, India, Ireland, Japan, Kazakhstan, Kenya, Kuwait, Malaysia, Mexico, Morocco, Netherlands, Nigeria, Peru, Philippines, Poland, Portugal, Sierra Leone, South Africa, South Korea, Tanzania, Thailand, Turkey, Uganda, United Arab Emirates (UAE), United Kingdom (UK), and United States of America (USA).
The UPS Foundation will prioritize planting trees in low-income and underserved communities in cities and developing areas worldwide, as well as in 50 global urban and metro areas.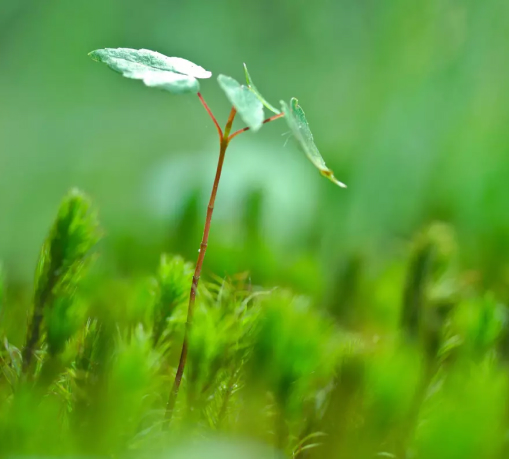 Our implementation progress
Pledge implementation progress reporting is managed in collaboration with IUCN's Restoration Barometer, and is required annually from the year following pledge publication.
with supporting documentation