100 million trees conserved, restored and grown by 2030
Pledge by
Salesforce
Supporting and mobilizing the conservation, restoration and growth of 100 million trees by 2030, by tapping into the full power of Salesforce, including our technology, capital, and influence.
Type

Conserving, Restoring & Growing, Enabling

This pledge will take place from

2020 to beyond 2030

Location

Australia, Canada, Denmark and more
Pledge overview
At Salesforce, we believe business is one of the greatest platforms for change. We strive to serve all stakeholders, including our shareholders, customers, employees, partners, communities, the planet, and society as a whole. We believe that the business of business is improving the state of the world.
We consider the environment to be a key stakeholder and we are committed to harnessing our culture of innovation to improve the state of the world. We leverage the power of our people and our products to reduce the impact that we and our customers have on the planet. Salesforce has Net Zero emissions for its operations globally and delivers customers a carbon neutral cloud. We are committed to doing everything we can to step up to the urgent challenge of climate change and create a sustainable, low-carbon future for all. That means reducing emissions and protecting and improving carbon sinks like forests.
Forests, critical to the health of our planet, covered about half the earth before the agricultural revolution began. In the 8,000 years since, while we've managed to feed and house billions of people, we've also lost or degraded half of those forests, fueling a biodiversity collapse and the climate crisis. It's time we stop taking from our natural ecosystems and start giving back.
That's why in January 2020, as a founding partner of 1t.org and in support of its mission, Salesforce announced our goal to support and mobilize the conservation, restoration, and growth of 100 million trees by the end of 2030. We do so for humans and other life on this planet, to help mitigate climate change, to improve livelihoods, and so much more.
Since our ambitious goal was announced last year, we have supported 20+ projects throughout the world and funded over 43 million trees. Our current projects are visible at https://trees.salesforce.com/, and we plan to continue expanding our work globally to reach our 100 million trees goal by 2030. We hope to continue to catalyze change on a much bigger scale by demonstrating, enabling, and advocating for it. As we work to meet our goals and set the world on a more just path, we encourage every company, every community, and every person to join us. Together is the only way we can meet the challenges of this moment and leave a better planet for future generations.
Guiding our work are four principles, which we continue to refine. We are developing tools for ourselves and others to put these principles into action:
1. CUT EMISSIONS - Nature-Based Solutions are powerful solutions to capture carbon from the atmosphere. They are not a substitute for cutting greenhouse gas emissions. In this climate emergency, we need to do many things at once: cutting fossil fuel emissions, decarbonizing our economy and maintaining, sustainably managing, and restoring ecosystems.
2. CONSERVE & PROTECT EXISTING ECOSYSTEMS - Intact soils, forests, mangroves, grasslands, shrublands, and other ecosystems are vital repositories of carbon and biodiversity. Yet we are losing them at an alarming rate. Protecting these last remaining strongholds of nature is critical.
3. BE SOCIALLY RESPONSIBLE - We must genuinely engage Indigenous peoples and local communities and respect and uphold their rights and leadership. We must proactively contribute to fair and sustainable economic models that create new employment opportunities while avoiding competition with existing activities such as food production.
4. BE ECOLOGICALLY RESPONSIBLE - Nature-Based Solutions must be founded on rigorous ecological principles. Biodiversity is vital for healthy ecosystems which are more productive, resilient and beneficial. Diverse mixtures of native species provide desired benefits such as carbon storage, food production, and protection from floods, drought and disease. Monocultures of exotic species or low-diversity plantations are unlikely to provide these desired benefits.
Actions in this pledge
Conserving trees and forest landscapes

Supporting actions

Conservation support activities

Support the operating costs and activities of existing conservation areas, including advocacy for conservation policy

Additional details

For reforestation projects we support through grant funding, we also encourage them to conserve and maintain these forests over time. In addition to this conservation of funded forestry projects, we primarily support tree and forest conservation through our carbon credit purchases. Salesforce has been purchasing carbon credits from forestry projects since 2017.
To support the highest quality carbon projects, we use international best practices and guidance. We also rely on the advice of qualified experts and organizations with expertise in carbon accounting, social and environmental co-benefits and safeguards. We use our own internal criteria for selecting carbon projects. These criteria currently include: the strength of underlying standards and methodologies; financial, legal and common practice additionality tests; the quality and transparency of the baseline/reference scenarios; transparent and accurate reporting; risks and leakage assessments, mitigation, and insurance/buffer pools; community participation, benefits and protections; expected longevity of climate benefits; environmental and ecosystem co-benefits and safeguards; quality, resolution and usefulness of monitoring systems; potential to scale climate solutions; and potential to use story-telling and communications to grow and improve the climate change and trillion tree movement.

Conserving

Restoring and growing trees and forest landscapes

Supporting actions

Assisted natural regeneration

Actions that support natural regeneration without tree planting, such as Farmer Managed Natural Regeneration, forest soil remediation, exotic species control, disease prevention, and wildfire protection

Reforestation

Re-establishment of forest through planting and/or deliberate seeding on land classified as forest, that has been degraded or where trees are unlikely to regenerate naturally

Agroforestry

Activities that establish and manage the integration of trees into agricultural landscapes, silvopastoral systems, farming in forests and along forest margins and tree-crop production

Mangrove restoration

Establishment or enhancement of mangroves along coastal areas and in estuaries

Watershed protection and erosion control

Establishment and enhancement of forests on very steep sloping land, along water courses, in areas that naturally flood and around critical water bodies

Urban tree planting

Planting and maintaining trees within urban areas

Additional details

Salesforce lists the reforestation projects we support and are counting towards our 100M tree goal at https://trees.salesforce.com/. As of summer 2021, we have committed to provide funding for 13+ million trees, through 20+ projects and a dozen partner organizations. These projects have varying implementation timelines and approaches.

Restoring & Growing

Enabling activities for trees and forest landscapes

Supporting actions

Nursery and seedling development

Establish tree nurseries, including actions such as identification and collection of seeds and/or growing seedlings

Sustainable forest management

Activities that support the stewardship and use of forests (including by local communities and indigenous peoples), to maintain their biological diversity, productivity, and regeneration capacity, as well as their potential to fulfil relevant ecological economic and social functions

Market development for sustainable forest products

Activities that create markets and demand for ecologically and socially responsible timber and non-timber forest and agroforestry products, e.g. capacity-building for the harvesting and processing of agroforestry products, forest certification standards, etc.

Education and capacity building

Forest / tree species conservation and restoration education programmes, targeted educational and behaviour change campaigns, training and capacity building, including promotion of local and traditional knowledge and practices

Community mobilisation

Community mobilisation and engagement activities for conservation, restoration and reforestation, including enabling systems of community governance, etc.

Youth engagement

Engagement of young people and/or youth networks to catalyse a restoration generation

Data collection, management and technological tools

Activities that provide data and/or technological tools to support conservation and restoration (e.g. monitoring etc.)

Financial innovation

Activities that create additional financial opportunities and incentives for conservation, restoration and reforestation (e.g. blended financing vehicles, etc.)

Additional details

Founding partner of 1t.org
Founding member of the LEAF Coalition
Founding member of the Business Alliance to Scale Climate Solutions
Founding partner and technology provider for Uplink; supporter of several challenges including the Carbon Market and the Trillion Trees Challenge(s)
Public education and global mobilization through our partnership with Global Citizen 2021
Professional education through our Trees to Combat Climate Change Trailhead
Supporting an American Forests nursery technician to work in Hawaii's Hakalau Forest National Wildlife Refuge's nursery and a four-person "strike team"
Salesforce employees helped build Salesforce tree tracker salesforce.com/trees and white labeled it for others to replicate
Supporting the REPLANT Act which calls for planting 1.2 billion trees over the next 10 years and would generate ~49,000 jobs
Deepening our long commitment to ambitious climate targets by making climate a part of the company public policy platform, joining priorities like equal rights, privacy and security, and others.
Partnering with Jane Goodall's Roots for Shoots to accelerate the youth climate movement

Enabling
Our ecologically and socially responsible approach
We evaluate every project we support to ensure they're conserving/restoring/growing the right trees, in the right place, by the right people, for the right reasons. To do so, we have used global best practices and worked with several leading organizations and experts to develop a set of criteria (which we continue to improve upon) that incorporates leading science and builds off the IUCN Nature Based Solutions framework. To select projects, we issue targeted RFPs on a rolling basis which utilize these criteria to identify leading projects. On an ongoing basis we update these criteria and monitor the projects we've funded against them. We hope to share a draft of these criteria in the future, and are excited to learn from others on ways to collectively improve our work.
Our system of accreditation
In terms of accreditation and third-party verification related to our pledge, we are currently: Using 3rd party accreditation for our carbon projects, using leading internationally recognized standards and registries such as VERRA, CCB, CAR, and Gold Standard.Undergoing independent reviews by our financial auditing firm for our Net Zero claims, for which our carbon offsets are used;Listing all of our grant-funded forestry projects at trees.salesforce.com, which denotes polygons where our funds are being used by partner organizations. Overtime, all of these projects will use Plant for the Planet's TreeMapper app, enabling potential independent analyses of results over time. While not an accreditation or third party verification system, combined the polygons and the TreeMapper app will significantly add to the transparency of our grant-funded forestry projects.In addition to the above on-going activities, we also hope to: Visit some projects we support with third party on-the-ground reviews, once it is COVID safe;Work with new earth observation organizations and others to independently verify claims related to trees and associated social and environmental metrics;Explore ways with the 1t.org community to bring additional rigor and best-practices related to accreditation, verification, and auditing for forestry projects.
Our partners
Plant for the Planet, American Forests, Arbor Day Foundation, The Nature Conservancy, Natural Capital Partners, Cool Effect, Greenfleet, National Forest Foundation, Global Forest Generation, Growing Trees Network, One Tree Planted, Eden Reforestation, and others are being added regularly.
Our locations
We are working at locations across Australia, Canada, Denmark, Ireland, Kenya, Madagascar, Peru, Tanzania, Uganda, United Kingdom (UK), United States of America (USA), and Zambia.
We count progress towards our 100M tree goal from the projects listed at https://trees.salesforce.com/ which are in the following countries: United States (12), Madagascar (2), Scotland (2), Tanzania, Kenya, Australia, Peru, Denmark, Uganda, Ireland, Canada, and Zambia.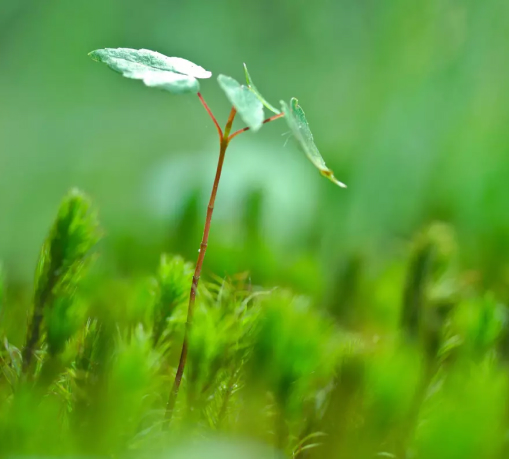 Our implementation progress
Pledge implementation progress reporting is managed in collaboration with IUCN's Restoration Barometer, and is required annually from the year following pledge publication.
with partial supporting documentation