Nature based solutions for climate neutrality
Pledge by
Bayer AG
Reducing and neutralizing GHG emissions to limit global warming to 1.5 degrees Celsius
Type

Conserving, Restoring & Growing, Enabling

This pledge will take place from

2020 to 2030

Location

Brazil, China, Costa Rica and more
Pledge overview
As a science-based company, Bayer has recognized the risks posed by global climate change. We aim to continuously reduce GHG emissions within our company and along our entire value chain in accordance with the UN SDGs and the Paris Agreement to limit global warming to 1.5 degrees Celsius.
We have joined the world's leading Science Based Targets initiative, which reviews our reduction targets and have set ourselves the target to achieve net zero GHG emissions including our entire value chain by 2050 or sooner and signed the Business Ambition for 1.5°C.Our participation in the 1t.org initiative and commitment to forest conservation and restoration is an important part of our ambition to be climate neutral in our own operations by 2030. Protecting tropical forests offers a significant opportunity for climate action. Bayer is joining forces with governments and companies from the agricultural finance industry, environmental protection organizations and academia to create and implement actionable solutions to reshape the health of our planet. Bayer is part of a coalition of 200 leading value chain partners and non-governmental organizations (NGOs). We are taking a clear stand to call for enforcing forest protection laws and to drive sustainable intensification of agriculture. Deforestation is a global challenge and actions in one country or region can have impacts elsewhere. One step towards that goal is our recent joining of the LEAF Coalition, which seeks to mobilize at least $1 billion in financing to launch what is anticipated to become one of the largest public-private efforts to protect tropical forests.
On our path to become climate neutral by 2030 in our own operations, remaining emissions after reduction will be offset by purchasing certificates from climate protection projects with recognized quality standards. The offset projects are related to our business. Based on our business purpose we focus on Nature-based Solutions relating to forest and agriculture. Both kinds of Nature-based Solutions are protecting forests and restoring natural ecosystems which is vital both for wildlife and the climate. We started in 2020 offsetting 200.000 tons of carbon via forestry projects. Over time we will offset more than 11 million tons of CO2e by 2030.
Through our partnership with the LEAF coalition and other partners, we will work on developing our specific forest commitments to countries where we have residual Emissions from our operations. Our activities such as conserving and restoring trees, forests and landscapes or reforestation are always carried out under the highest standards. We ensure this together with our partners.
To mitigate potential risks, Bayer has decided to partner with highly qualified and experienced firms that develop and broker carbon offsetting projects and have a keen and close eye on market developments and potential risks.
Jointly with our partners we will continuously work on monitoring and addressing the risks in our carbon portfolio to increase our confidence and the quality of our selected projects.
The due diligence process for our projects includes the following steps:
1. Initial quality screening
2. Check on projects eligibility for registration
3. Background check on partners, environmental and social impact
4. Checking claims against the documentation regarding:
a. Compliance (KYC)
b. Carbon Cycle Performance
c. Legal risks
d. Technical & financial feasibility
Actions in this pledge
Conserving trees and forest landscapes

Supporting actions

Permanent conservation

Secure a forest through acquisition or legal agreement to avoid planned or unplanned deforestation or degradation, and/or ensure permanent conservation of land

Conservation support activities

Support the operating costs and activities of existing conservation areas, including advocacy for conservation policy

Conserving

Restoring and growing trees and forest landscapes

Supporting actions

Reforestation

Re-establishment of forest through planting and/or deliberate seeding on land classified as forest, that has been degraded or where trees are unlikely to regenerate naturally

Agroforestry

Activities that establish and manage the integration of trees into agricultural landscapes, silvopastoral systems, farming in forests and along forest margins and tree-crop production

Restoring & Growing

Enabling activities for trees and forest landscapes

Supporting actions

Sustainable forest management

Activities that support the stewardship and use of forests (including by local communities and indigenous peoples), to maintain their biological diversity, productivity, and regeneration capacity, as well as their potential to fulfil relevant ecological economic and social functions

Community mobilisation

Community mobilisation and engagement activities for conservation, restoration and reforestation, including enabling systems of community governance, etc.

Data collection, management and technological tools

Activities that provide data and/or technological tools to support conservation and restoration (e.g. monitoring etc.)

Enabling
Our ecologically and socially responsible approach
As the carbon offsetting market evolves to meet increased corporate demand, important questions are surfacing about market design and integrity. Corporate buyers need to make decisions on what credits to buy without harmonized standards to ensure carbon integrity. Bayer has defined a clear set of rules for its projects to ensure high quality impacts, that we will constantly improve and further develop our approach.
- Transparency: We commit to transparently disclose all activities to eliminate double counting concerns and engage with stakeholders to further advance sustainability in the areas we are operating.
- Additionality: Offset project and resulting emissions reductions would not have occurred in the absence of an offset project and the revenue generated by selling offsets
- Permanence: Long term removal of GHG is the goal, therefore, our projects focus on removal in the long-term. As we understand the current threats to the environment, we also include avoidance projects. A mitigation plan against the risk of reversals is in place (for example, wildfire, illegal logging, risk covenant for engineered carbon sequestration).
- Measurability: Offsetting projects will be monitored, reported, and verified by third-party accredited auditors to meet specified standards that are transparent and founded on sound science.
- Quality/ Standards: High quality projects which align to high, auditable standards have its price. We only purchase credits that have been registered following the stringent regulations of selected project standards with a high reputation in the market. This ensures that our carbon credits come from projects, that have been scientifically verified by trustworthy and independent third parties and have mitigation plans for risk of reversals.
- Innovation: We also include innovative lighthouse projects to foster removal techniques and develop high quality standards and projects.
- Impact: Along with Bayer's unique product portfolio, we want to support projects along our value chain. Therefore, we are focusing on Nature-based Solutions.
- Co-Benefits: Following our vision "health for all, hunger for none" we are connecting ecological and social benefits for the projects. Therefore all projects should address various targets in line with the UN Sustainable Development Goals.
Emission Reductions via LEAF are verified and issued by ART
Our locations
We are working at locations across Brazil, China, Costa Rica, Ghana, India, Kenya, Nicaragua, Uruguay, and Vietnam.
With the LEAF coalition we focus on tropical and subtropical forests. Bayer has the ambition to link the specific forest commitments to countries where we have residual Emissions from our industrial operations.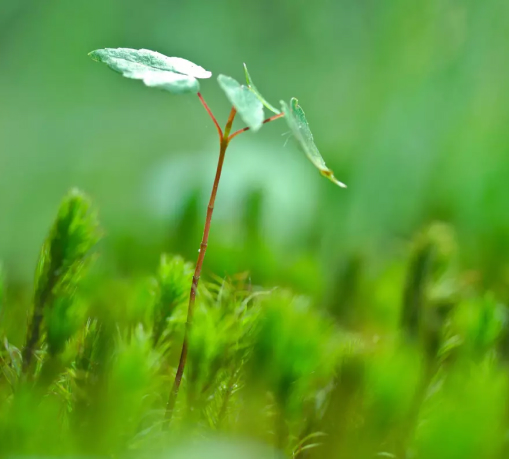 Our implementation progress
Pledge implementation progress reporting is managed in collaboration with IUCN's Restoration Barometer, and is required annually from the year following pledge publication.
with supporting documentation