1 billion trees for climate, ecosystem and community impact
Pledge by
Aspiration
Funding the planting of 1 billion trees globally by 2030 in regions with high potential for meaningful climate, ecosystem and community impact
Type

Restoring & Growing, Enabling

This pledge will take place from

2020 to beyond 2030

Location

Brazil, Honduras, Kenya and more
Pledge overview
Across our consumer and enterprise sustainability offerings, Aspiration will fund the planting of 1 billion trees by 2030, focusing on areas around the world with high potential for meaningful climate, ecosystem and community impact. Reforestation projects will seek to restore degraded habitats through the planting of native species and providing livelihood and engagement opportunities for local communities to plant and regrow their forests sustainably for the future. Additional project benefits include enhanced soil stabilization, improved watershed health, positive climate impacts through nature based carbon removal and restored habitat for wildlife.
In addition to reforestation, tree planting will occur as components of agroforestry projects, providing new revenue streams and market access to local communities from expanded crop yields and crop diversity. Agroforestry projects will promote regenerative agriculture practices, soil and water conservation and organic farming aimed at improving agricultural systems and addressing food security in local farming communities.
Actions in this pledge
Restoring and growing trees and forest landscapes

Supporting actions

Assisted natural regeneration

Actions that support natural regeneration without tree planting, such as Farmer Managed Natural Regeneration, forest soil remediation, exotic species control, disease prevention, and wildfire protection

Reforestation

Re-establishment of forest through planting and/or deliberate seeding on land classified as forest, that has been degraded or where trees are unlikely to regenerate naturally

Agroforestry

Activities that establish and manage the integration of trees into agricultural landscapes, silvopastoral systems, farming in forests and along forest margins and tree-crop production

Mangrove restoration

Establishment or enhancement of mangroves along coastal areas and in estuaries

Urban tree planting

Planting and maintaining trees within urban areas

Additional details

Aspiration has a robust monitoring system in place to ensure the success and accountability of all planting projects in its portfolio. We work with our planting partners to collect ground level data on tree growth, health and survival for initial tree plantings as well as seedling nursery operations. We then use remote sensing to monitor planted trees once they are visible after 2-3 years of growth to ensure they are growing well throughout the planting area. Remote sensing is also used to track large scale threats to the landscape such as natural disasters or anthropogenic degradation. Aspiration also conducts annual site visits to project sites to verify tree plantings, monitor health and survival of planted trees and discuss with partners any potential risks, challenges or opportunities for the project. Lastly, 3rd party verification occurs for all carbon projects following the carbon registry's standard methodology.

Restoring & Growing

Trees

1 billion

Enabling activities for trees and forest landscapes

Supporting actions

Nursery and seedling development

Establish tree nurseries, including actions such as identification and collection of seeds and/or growing seedlings

Education and capacity building

Forest / tree species conservation and restoration education programmes, targeted educational and behaviour change campaigns, training and capacity building, including promotion of local and traditional knowledge and practices

Community mobilisation

Community mobilisation and engagement activities for conservation, restoration and reforestation, including enabling systems of community governance, etc.

Data collection, management and technological tools

Activities that provide data and/or technological tools to support conservation and restoration (e.g. monitoring etc.)

Financial innovation

Activities that create additional financial opportunities and incentives for conservation, restoration and reforestation (e.g. blended financing vehicles, etc.)

Additional details

Aspiration funded planting sites support not only forest restoration, but also provide capacity building for local reforestation organizations and surrounding communities engaged in the projects. We provide support for organizations to improve or expand seedling nursery operations as well as develop and utilize technological innovations for seedling and planting monitoring to improve efficiency at scale. Our projects also engage local communities by providing employment opportunities, hands-on training and capacity building, as well as supporting food security through agroforestry projects.

Enabling
Our ecologically and socially responsible approach
In collaboration with the expertise of our experienced and proven tree planting partners, we work to ensure that all Aspiration funded tree planting is conducted in consultation with local communities and relevant government authorities with a holistic integrated resource and adaptive management approach.
Our system of accreditation
Portions of the 1 billion trees planted commitment may be dedicated to:
- Carbon credit generating projects, which will be monitored, reported, and verified in accordance with the rules of the offset standard program which the project is being developed under
- Pure tree planting projects, which will be monitored, inspected and audited periodically by Aspiration and independent 3rd party natural resource auditing companies, in partnership with selected larger scale tree planting partners
Our partners
Current or past partners include Eden Reforestation Projects, One Tree Planted, Arbor Day Foundation, American Forests, Trees for the Future, Imperative Global, and Compassionate Carbon, with a range of additional partners (both for planting and funding) in process.
Our locations
We are working at locations across Brazil, Honduras, Kenya, Madagascar, Malawi, Mozambique, Philippines, and United States of America (USA).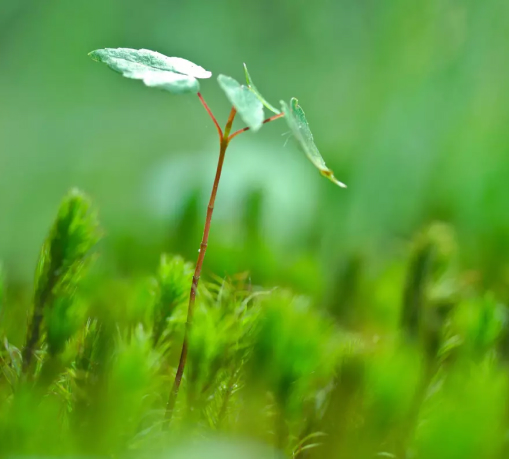 Our implementation progress
Pledge implementation progress reporting is managed in collaboration with IUCN's Restoration Barometer, and is required annually from the year following pledge publication.
with partial supporting documentation